When it comes to the legal fine print behind some of the most complex transactions in Miami's ever-evolving skyline, Estrellita S. Sibila and Jacqueline M. Lage welcome any and all challenges with open arms.
Written by Joe Oz for Brickell Magazine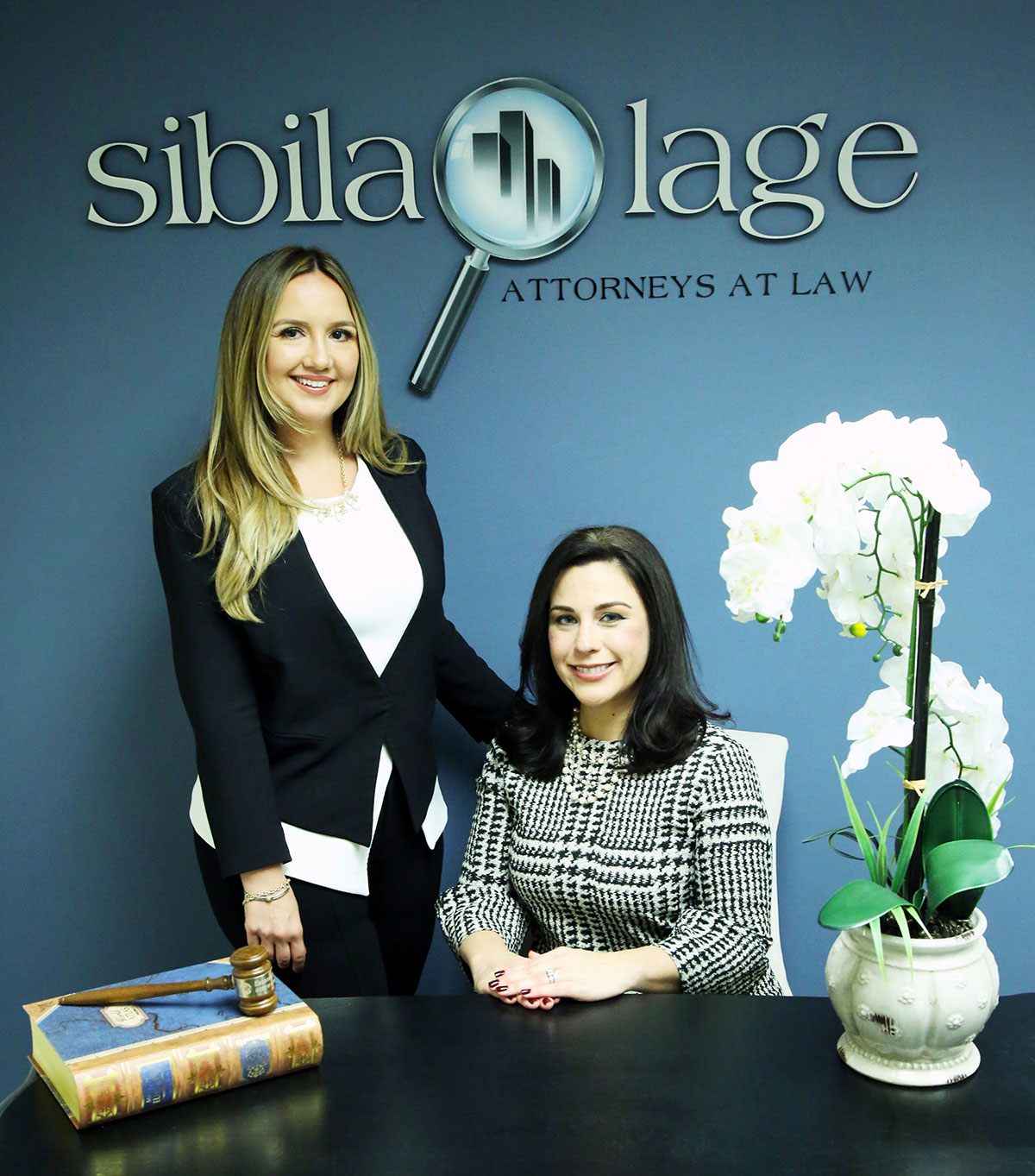 Back when The Magic City of today was just a glimmer in the eye of development powerhouses and savvy real estate investors the world over, Estrellita S. Sibila and Jacqueline M. Lage were busy gaining industry insights from two generations of successful real estate entrepreneurs who were teaching them the real estate ropes for as long as they can remember.
Sibila spent weekends cruising properties with her parents, learning about architecture and listening in on real estate negotiations between her father and other investors. Her grandfather, whose first purchase was a fourplex in Brooklyn he bought with money earned from working construction and maintenance jobs in Manhattan, always believed that the way to get ahead in life was to own a home and invest in real estate. "When I'd go see properties with my dad, he'd ask me what I liked and didn't like," says Sibila. "He wanted my opinion on everything from the color of the building to the location of the parking lot and how much he should offer them. I loved that he appreciated the raw feedback and unfiltered perspective he got from the 5-year-old, 15-year-old and 25-year-old me. To this day, we still talk shop and scout locations for fun."
It wasn't until their first semester at the University of Miami School of Law that Sibila and Lage met and became fast friends. They were both involved in the Hispanic Law Student Association and later served together on the Student Bar Association; Lage as the treasurer and Sibila as the school's representative to the American Bar Association. Before launching Sibila + Lage, Lage was a partner with Gonzalez Lage, PA, and worked as a Real Estate Associate with prestigious firms Greenberg Traurig and Rasco, Reininger, Perez, Esquenazi & Vigil, P.L. Through it all, she took advantage of the accounting experience and business acumen she gained during her work with Big 5 accounting firm Arthur Anderson to add value to her law clients.
Sibila, who's primary practice involves representing builders, developers and investors in real estate acquisitions, permitting and construction, earned a Master of Laws in Real Property Development from the University of Miami before joining Weiss Serota Helfman Cole & Bierman, P.L. She's earned top accolades in real estate law, has pioneered sustainable development initiatives and obtained entitlements for all building types, from subdivisions to sky-skimming high-rises. "When it comes to development, I always keep an eye toward the future and help my clients set the building trends of tomorrow," she says.
From closing complex commercial or residential real estate transactions to helping clients assemble the right teams in order to successfully navigate the tedious web of regulatory processes without undergoing costly delays, there's always work to be done to protect the interests of their clients. "We've been involved in more than $1 billion in real estate transactions and have worked on award-winning projects that have defined neighborhoods, pushed the envelope in sustainable development and reshaped the city's skyline," they say of their combined career-long experience. "We've worked every aspect of a deal and bring immense experience with complex transactions to best help our clients meet their goals."

In the end, whether it's helping a family relocate to South Florida and purchase a home or helping an foreign investor establish their business, secure the perfect location and negotiate relevant agreements, the greatest part of the job for this dynamic duo is developing trusting relationships and seeing their clients' dreams come to fruition. "It's incredible to continue to play a part in Miami's ever-growing skyline where everyone wants a piece of the action!"
Today, the former partners run their own respective law firms: Estrellita S. Sibila, JD, LL.M, helms Real Estate & Corporate Law Firm Sibila Law in Downtown Coral Gables; and Jacqueline Lage, Esq., runs the Law Offices of Jacqueline Lage, PA, a boutique law firm servicing both domestic and international clients in connection with a wide variety of legal services.
Read more at Brickell Magazine